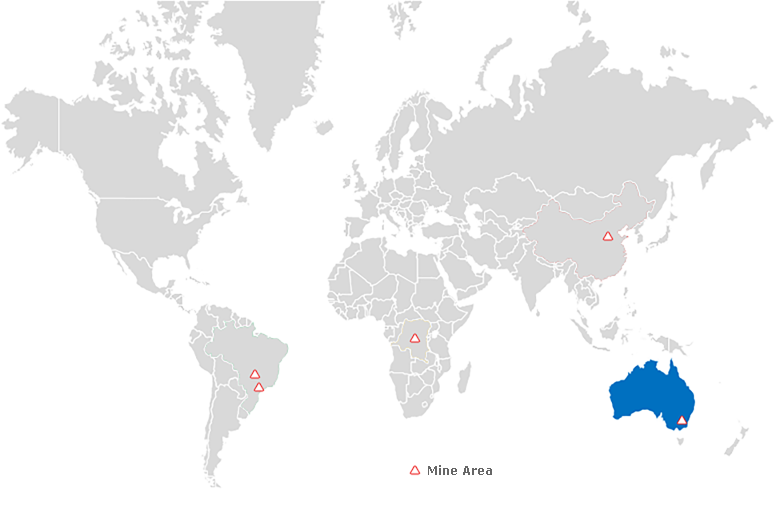 Copper and gold mine in Australia
CMOC indirectly owns 80% equity in the Northparkes Mine (NPM). It engages in copper mining and beneficiation and produces copper concentrate and gold as a byproduct. It produced 28,591 tonnes of copper and 19,781 ounces of gold in 2019.
Recent highlights:
A leader in global underground mining technology with an incontrovertible technological leadership; broad prospects for resource exploration and development;
Based on mature technical equipment and management, NPM increased capital investments: the transformation of existing processing plants, expected to commission before Q4 2020, will increase the throughput by more than 25%; the new block cave mine E26L1N, expected to commission in 2021, will increase the copper production to 50,000 tons / year;
Improve product risk control and AUD exchange risk management via hedging and other strategies in coordination with IXM;
NPM offers best practices in terms of operation, environment and safety management for CMOC's global businesses.