According to the MSCI ESG Rating report updated in May 2023, CMOC Group Limited (CMOC) has been upgraded to 'AA' from 'A', ranking in the top 16% of the global non-ferrous metals industry.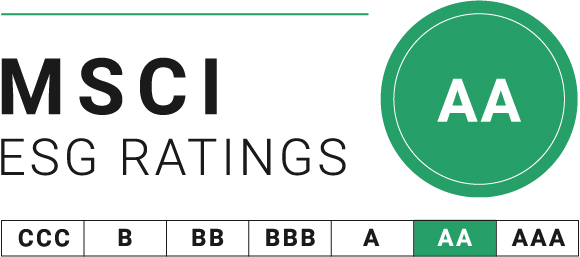 This change of rating is mainly due to CMOC's continuous improvements in its social, environmental and governance performance. In social areas, we value employee rights protection and community investment. All our mining sites receive regular review of their occupational health and safety management system in line with ISO45001. In 2022, no work-related fatalities or new cases of occupational illness were reported. Both the lost time injury rate (LTIR) and total recordable incident rate (TRIR) remained stable. We have maintained an active community investment strategy over the years, based on community priority needs and the UN's Sustainable Development Goals (SDGs). In 2022, for example, we have allocated 268 million RMB to the DRC, targeting eight priority needs: health, education, economic development, roads and bridges, electricity, sports, infrastructure, and telecommunications.
In environmental areas, all our operations are reviewed against ISO14001 of their environmental management system on a yearly basis and have introduced international good practices in areas such as biodiversity and waste management. In 2022, under the guidance of our Climate Change Vision, we have developed a carbon neutral roadmap that sets out ambitious goals and implementation strategies for reaching peak carbon emissions by 2030 and carbon neutrality by 2050, committing to invest at least 1.5 billion dollars for the reduction plan up to the year 2050.
In addition to the environmental and social sectors, CMOC also leads its international and Chinese peers in governance. Its independent directors participate fully in the work of the board committees and provide strong oversight of the company's management. In 2022, CMOC joined the United Nations Global Compact (UNGC). In this context, Group CEO Ruiwen Sun has pledged to incorporate the Ten Principles of the UNGC into the company's corporate strategy, organizational culture, and routine operations, as well as work with stakeholders to address global challenges. The company is also committed to supporting the UN's 17 SDGs, as demonstrated by the measures outlined in the various sections of this report.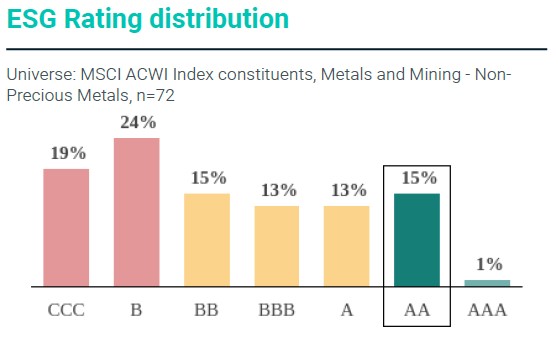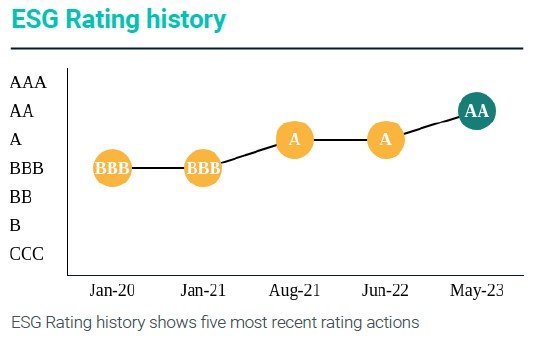 Liang Wei, Group Vice President in charge of ESG, said:"In the past few years, despite the challenges and crises facing the world, all of us worked at CMOC have forged ahead, overcome various difficulties with determination and fearless courage, and have made many achievements. The Group and its various business units have made great progress in both ESG management framework and practices. The upgrade of the MSCI ESG rating is a full recognition of everyone's efforts. At present, with the "level up" by ramping up the production at our world-class TFM mixed ore project and KFM mine, CMOC will be among the world's top ten copper producers and the top cobalt producer. Along with CMOC's growth in scale and market position, we will redouble our efforts to maintain our position as a leader in ESG and continue to seek breakthroughs."
Disclaimer:
THE USE BY CMOC OF ANY DATA OF MSCI ESG RESEARCH LLC OR ITS AFFILIATES ("MSCI"), AND THE USE OF MSCI LOGOS, TRADEMARKS, SERVICE MARKS, OR INDEX NAMES HEREIN, DO NOT CONSTITUTE A SPONSORSHIP, ENDORSEMENT, RECOMMENDATION, OR PROMOTION OF CMOC BY MSCI. MSCI SERVICES AND DATA ARE THE PROPERTY OF MSCI OR ITS INFORMATION PROVIDERS, AND ARE PROVIDED 'AS-IS' AND WITHOUT WARRANTY. MSCI NAMES AND LOGOS ARE TRADEMARKS OR SERVICE MARKS OF MSCI.