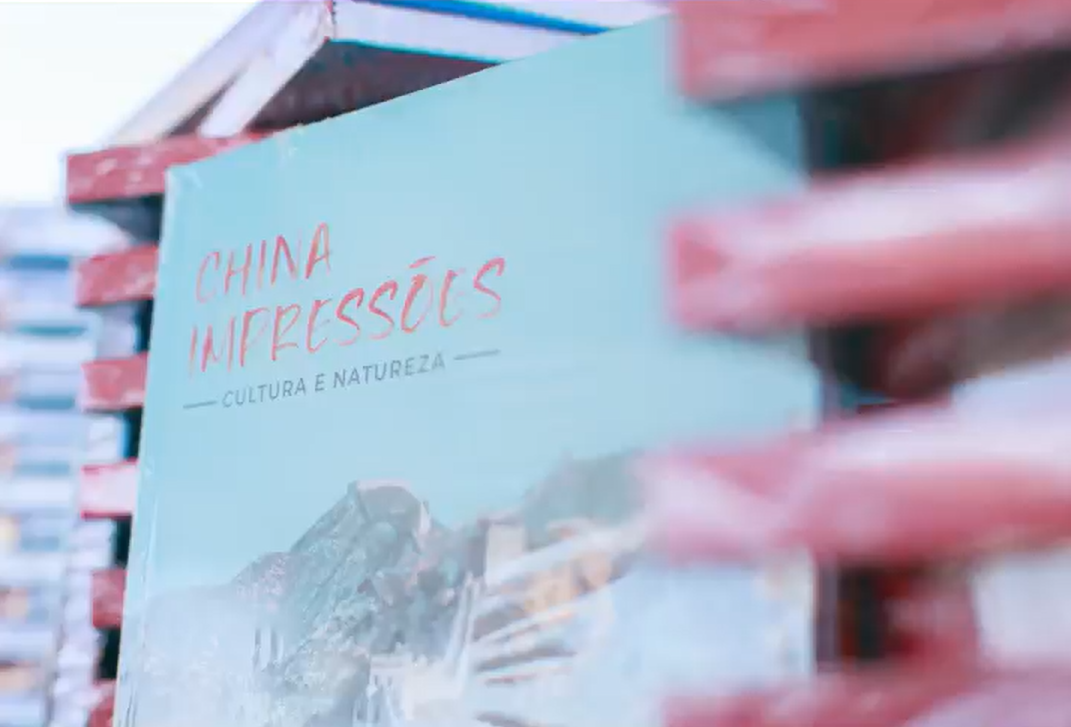 The flourishing economic and cultural exchanges between China and Brazil increasingly arouse the curiosity of Brazilians about this Asian giant country. Inspired by the current theme, Bela Vista Cultural, a publishing house that follows a concept focused on culture, education and sustainability, developed the project "China Impressions: Culture and Nature", highlighting the diverse characteristics of the most populous nation on the planet.
"Our aim is to introduce the public to the cultural and environmental universe of contemporary China, touching on its ancestral history and the country's natural landscapes," says Renan Cyrillo, executive director of the publisher Bela Vista Cultural.
The Counselor of the Chinese Embassy in Brazil pointed out that this is a book about Chinese culture and the natural landscape with abundant images and texts, and its content ranges from tradition to modernity, from humanities to nature. The main tourist attractions in various provinces and 55 world cultural heritages in China are also presented. He said the book "fills a gap in Brazilians' understanding of China".
This cultural project was developed through the Cultural Incentive Law, sponsored by CMOC. The book "China Impressions: Culture and Nature", launched this month by the publisher Bela Vista Cultural, will serve as a kind of "business card" to those interested in knowing the cultural and natural aspects of this fascinating Asian country.