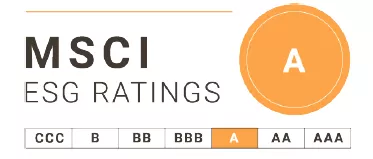 According to the MSCI ESG Rating report updated in August 2021, China Molybdenum (CMOC) has been upgraded to 'A' from 'BBB', leading its home market peers.

This change of rating is mainly due to CMOC's improvements in its environmental performance. All of its mining operations are certified to ISO 14001 standards. According to CMOC's Environmental, Social and Governance Report, in 2020, 82% of its total water consumption was recycled water. All CMOC operations utilize recycled water, significantly reducing their impact on local water resources. In addition, the company has aligned with international good practices in areas such as biodiversity conservation and waste discharge.

In social areas, CMOC has pursued an active community investment policy, allocating approximately RMB 160 million in community investments in 2020, among which 120 million were allocated to the DRC. In 2021, CMOC became a member of Better Mining and Fair Cobalt Alliance, joining international counterparts in their efforts to improve the working and living conditions of local artisanal and small-scale mining communities in Africa.

In addition to the environmental and social sectors, CMOC also leads its Chinese peers in governance. Its independent directors participate fully in the work of the board committees and provide strong oversight of the company's management. Its continuous improvements in information disclosure were fully recognized by the regulatory authorities and investors.

In recent years, CMOC has attached great importance to ESG work and has continued to improve its ESG performance. To advance its international development, CMOC strengthened its corporate culture and upgraded its corporate vision to becoming a "well-respected, world-class, and modern resources company". Mr. YUAN Honglin, Chairman of the Board and Chairman of the Strategic and Sustainability Committee of the Board, said, "Sustainable development is an integral part of our ambitious goal. CMOC is committed to responsible mining and trade. Going forward, we will continue to improve our risk management systems, implement leading international standards and best practices, and share the fruits of our development with shareholders, employees, local communities, and host governments to ensure that mining benefits future generations."

An MSCI ESG Rating is designed to measure a company's resilience to long-term, industry material environmental, social and governance (ESG) risks. MSCI ESG equity and fixed income indexes are increasingly popular in global capital markets.

Disclaimer: THE USE BY CMOC OF ANY DATA OF MSCI ESG RESEARCH LLC OR ITS AFFILIATES ("MSCI"), AND THE USE OF MSCI LOGOS, TRADEMARKS, SERVICE MARKS, OR INDEX NAMES HEREIN, DO NOT CONSTITUTE A SPONSORSHIP, ENDORSEMENT, RECOMMENDATION, OR PROMOTION OF CMOC BY MSCI. MSCI SERVICES AND DATA ARE THE PROPERTY OF MSCI OR ITS INFORMATION PROVIDERS, AND ARE PROVIDED 'AS-IS' AND WITHOUT WARRANTY. MSCI NAMES AND LOGOS ARE TRADEMARKS OR SERVICE MARKS OF MSCI.