On 19 November 2020, Global Mining Association of China ("GMAC") is delighted to celebrate all 100 women who have been selected for Women in Mining UK's "100 Global Inspirational Women in Mining" (WIM100) 2020 Edition, with a special congratulations to five nominees from Chinese companies.
Ms. Wu Yiming, Chief Financial Officer of China Molybdenum Co., Ltd ("CMOC" or the "Company") was selected into the WIM100 due to her outstanding contributions to the industry. Other four nominees are Louyan Shen (Nerin), Bonnie Liu (GF Futures), Claudia Uribe Lopez de Mesa (Zijin Continental Gold) and Helena Robin Bordie (Rio Tinto).
The biennial WIM100 was launched by Women in Mining UK in 2013. The 100 women featured in the fourth edition of 2020 were "trailblazers" who "advocate and empower, "persevere in the face of adversity". As Carole Cable, Women in Mining UK Chair, said, "There is no shortage of professional, capable women in mining around the world, and by showcasing their stories we hope we will inspire even more women to enter and progress in the industry so we can contribute to responsible and sustainable mining. Mining is a critical industry that plays an essential role in the world's transition to a low-carbon economy and having a truly diverse and inclusive workforce will be vital to make that happen."
As a member of the senior management of CMOC, Ms. Wu Yiming makes her inspiring contributions towards a stronger, safer and more sustainable mining industry with her hard work and rich experience. After obtaining a law degree in Fudan University and a master's degree in management in Stanford University, she joined Baosteel Group and has accumulated rich experience in legal affairs management, financial management, asset management and corporate governance. Since January 2018, Ms. Wu Yiming has served as vice general manager and chief financial officer of CMOC. With her expertise over the company's overall business, she has helped build the business model that contributes to improving asset efficiency and creating value.
The nomination of a CMOC employee demonstrates the company's unremitting pursuit of the responsible and sustainable development of the mining industry, as well as its inclusive and open attitude to promote the diversity of human resources and break down barriers to gender equality.
CMOC has long been recognized by domestic and overseas capital markets for its high attention and continuous practices in green development, social responsibility and corporate governance. It has been selected into the CSI 300 ESG benchmark index and the CSI 300 ESG leading index. CMOC ranks BBB in MSCI ESG rating, taking a leading position in the industry.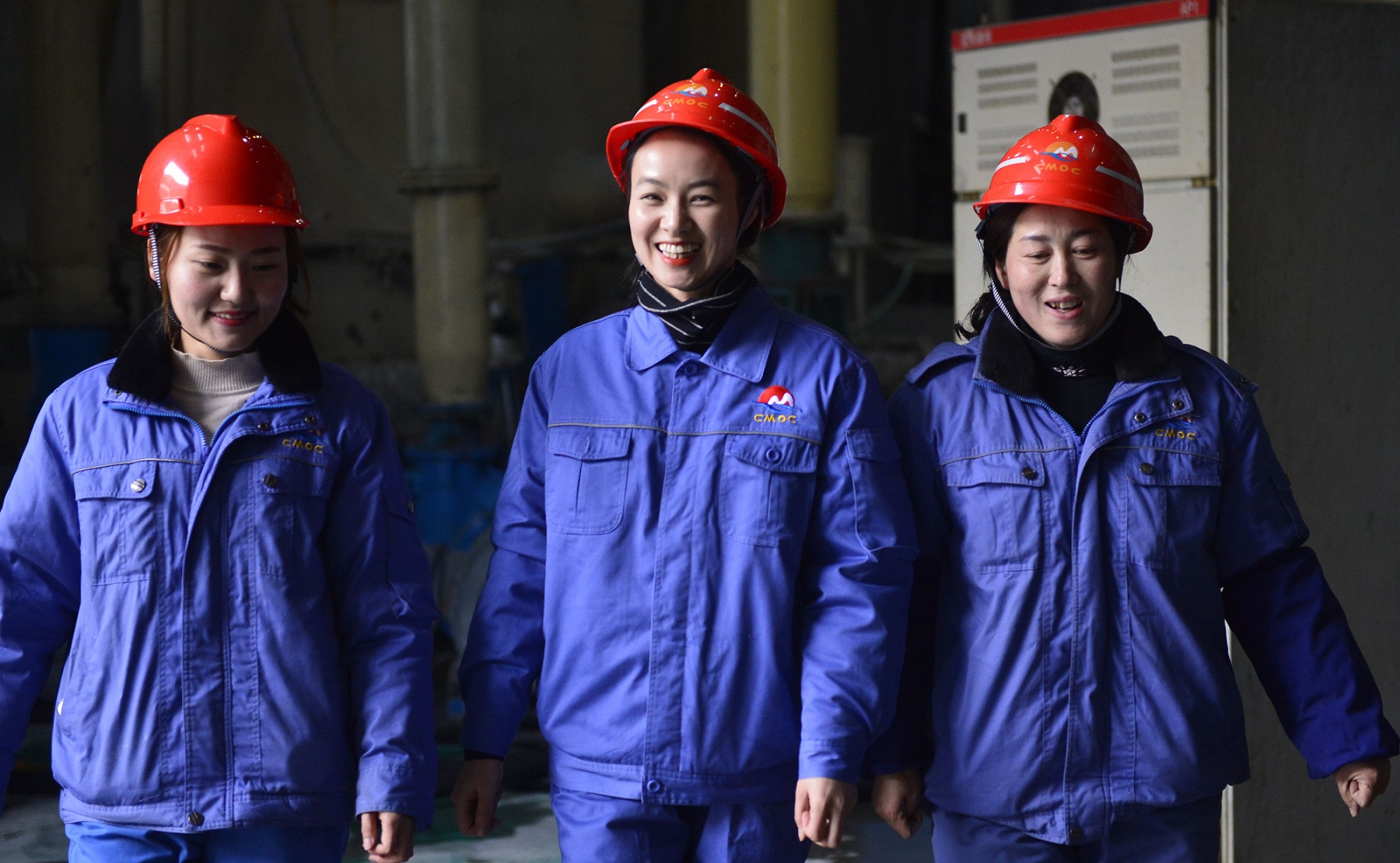 In terms of the workforce structure, the company has also continuously improved the working environment for female employees, only appointing people based on their merits regardless of gender to better introduce outstanding female talents into the mining industry. Among the 118 employees in the headquarters of CMOC, the number of female employees has reached 60 with an employment rate as high as 50.8%. Among the 34 employees in the finance team headed by Ms. Wu Yiming, there are 24 women, accounting for 70.6% of the total number. The number of female employees in mining concessions of CMOC is also considerable. For example, CMOC Brazil has 221 female employees, all of whom are experienced professionals, engaged in various jobs in the mining industry. The company creates a good platform for women to develop themselves and to make achievements in the mining field. Thus, CMOC has fostered a great number of female talents. Last year, Brooke Lees, Organizational Development Specialist in Northparkes Mines (CMOC's Australian asset), was recognized as a finalist of NSW Mining Women in Mining and Industry and Suppliers Awards, and as the winner of the Exceptional Young Woman in Mining award.
In an interview, Ms. Wu Yiming said: "In China, it is actually common for women to hold high-level positions. To balance work and family life, it is not enough to work hard. You must have strategic thinking and be passionate at work."