On August 6th, 2020, CMOC received the "Overseas CSR Award" (corporate social responsibility) at the fifteenth Chinese Companies CSR Forum and Ceremony to announce the "2020 GoldenBee CSR Honor Roll". The community development performance of Tenke Fungurume Mining ("TFM"), CMOC's affiliate in DRC, was selected in the 2020 GoldenBee Case Study Collection on Responsible Competitiveness.
In recent years, actively carrying out counter-cyclical mergers and acquisitions of high-quality overseas resources, CMOC has embarked on an extraordinary path to internationalization by actively investing overseas: the company acquired Northparkes Copper and Gold Mine ("NPM") in Australia in 2013, then the Brazil phosphate and niobium operations and the DRC copper and cobalt mine in 2016, and completed the acquisition of the world's third-largest base metal trader IXM in 2019. CMOC embraces the vision of "becoming a most respected international resource company", firmly implements the blueprint for sustainable development and its active community investment (assistance) policy. In 2019, the company has invested more than 200 million yuan in livelihoods, health care, education, agriculture, infrastructure, and resettlement programs in various operating sites, and its global economic contributions totaled more than 26 billion yuan.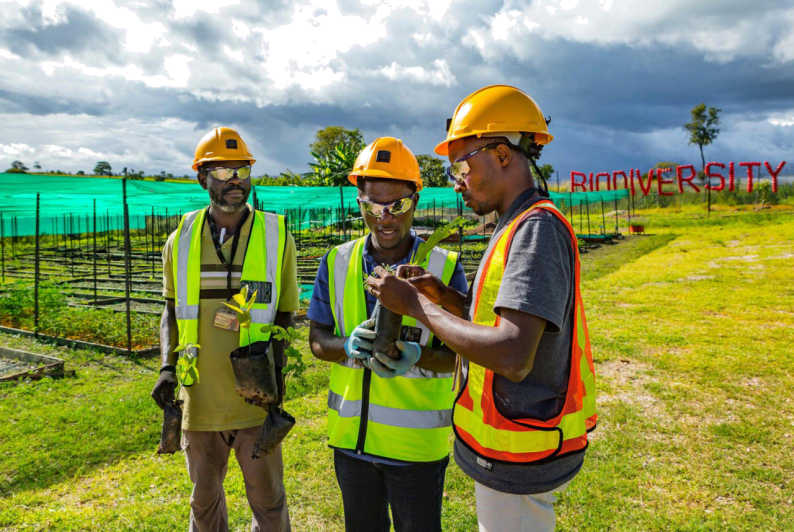 CMOC operates across five continents, its affiliate in the DRC (TFM) is undoubtedly the top priority for its social program, due to the underdeveloped economic and social conditions, weak infrastructure and numerous sustainability related risks in the country. Proud of being a flagship investment project in the DRC, TFM has qualified professional teams in charge of occupational health and safety, environmental management and community development, who ensure that all the procedures comply with international best practice frameworks such as ISO certifications and IFC standards. In the fields of social development, TFM is committed to solving the most urgent needs of the community. TFM's social investments focus on four pillars: education, health care, agriculture and infrastructure. Through its community development programs, TFM has effectively improved the living conditions of local residents and established good cooperative relations with them, which helps mitigating major environmental, health and community risks from a long-term perspective, thereby ensuring a stable source of labor and a sustainable operating environment for the company.
GoldenBee CSR Award is jointly organized by the GoldenBee Think Tank and the Sustainable Development Economic Guide. It is one of the most influential platforms to promote the good practices of CSR and sustainable development in China, advocating the harmonious and co-prosperity relationship between the enterprise, the environment and the society, so as to achieve the common sustainable development of enterprises and society. The "International CSR Forum in China " has been held for 15 sessions so far. This year, about 350 Chinese and foreign companies have participated and 35 companies have been selected in the "2020 GoldenBee CSR Honor Roll ". Other selected companies include China Unicom, China Pacific Insurance, China Merchants Port Group, etc.