On December 29-30, 2019, at the 13th China Industry-University-Research Institute Collaboration (CIUR) Innovation Conference, the project "Development and Application of Energy Recovery System for Complex Road Conditions of Fully Electric Mining Dump Trucks" independently developed by CMOC stood out to win the 1st Prize of CIUR Achievements in Scientific and Technological Innovation of 2019.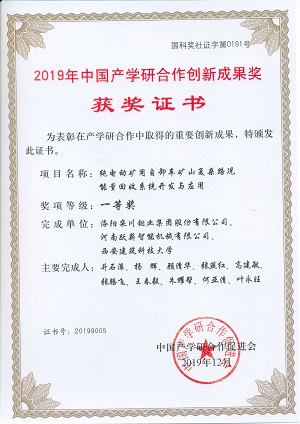 Another good news: recently, the high-tech project "autonomous mining equipment for open-pit mine based on 5G communication and key technologies for intelligent management and control integration" jointly developed by CMOC, Xi'an University of Architecture and Technology, Henan Yuexin Intelligent Machinery Co., Ltd and Central South University was granted with 1st Prize of China Nonferrous Metals Industry Science and Technology of 2019.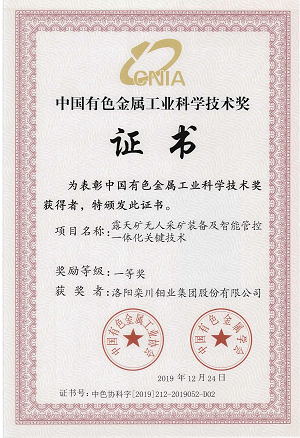 In recent years, the company attaches great importance to scientific and technological development and substantially increases spending in these areas. While contributing to scientific and technological progress of the industry, CMOC has won various awards for its technological projects and further enhanced its core competitiveness.